For questions and a personal advice, we love to hear from you. Feel free to call us.
+31 316-544487
Custom made mirrors
We are specialised in custom made mirrors.
Mirrors can be made in so many different colours, shapes, framed or unframed etc. that it seems to be just bounded by your imagination.
Ask us and maybe we can help you!
Etched image on mirrors - Specials
Bald Eagle on wall mirror
How do we proces a project like this?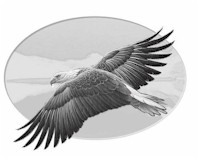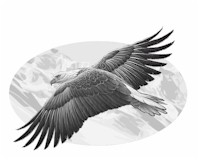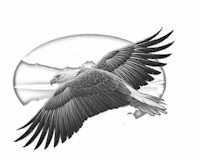 The creative process:
How do we proces a project like this?
First of all, after receiving the order, we make a rough sketch to see how it would look on a mirror. Because no one can tell for a 100% how the sandblasted image will look like, we have to make a dissicion whether or not it can be done.
After all, the product has to be what the customer had in mind.
We maintain a high standard for the quality, this kind of projects show what we are capable of and therefor have to be perfect. During the entire process of designing and manufacturing we stay in close contact with the customer. To make sure he will not be disapointed about the outcome.
After designing the Eagle, we drew a few backgrounds. From these designs the customer can make his choice.
The designs are made, and the manufacturing process is guided by: Vision2Form.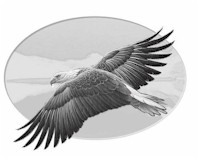 The final design!
The design has been completed and now can be sandblasted on the mirrorglass. The customer has chosen a bronze colored mirror, with an aluminum brass color frame.
The finished product:
Bald Eagle sandblasted on glass!