Webdesign & SEO advice.
Webdesign Portfolio
We build a webdesign that fits.
We make sure it works.
We get your sites found in Google.
All our websites are designed according the W3C standards. The coding and markup are presented in HTML and CSS stylesheets.
Our services:
Webdesign
We can build a fully functional website and give advice on search engine optimization. The advise we offer and the knowledge we can share on webdesign and search engine optimization has been gathered in building our own site: Vision2Form Wall Mirrors.
Search engine optimization - SEO Advice
We offer SEO help and advice by reviewing your existing website and help improve it. Our knowledge on optimizing websites for searchengines like Google, by understanding and using the nature of the internet, has already helped dozens of company's to get found on the internet.
A website is worthless if it can not be found! All our ethical optimization techniques used to optimize your website are focused on one thing only; Being found on the internet!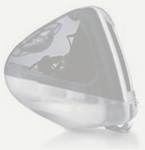 Our webdesigns are based on a pure and logical HTML structure. the design (look and feel) is placed in CSS stylesheets. The presentation and funtionality of our webdesigns is checked in all the major browsers.
We design websites, based on the nature and principle of the internet:
the exchange of information
A good balance between markup / design and content is very important. The design and presentation techniques should support the understanding and accessability of that what you have to say: the content.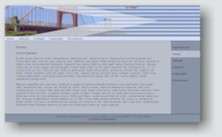 How to get our attention:
If you are serious about being successfull on the internet, we can help. No marketing bla bla, but down to earth advice, personal attention, competitive prices and real world results.
Contact us to discover what makes the difference.