Webdesign & SEO
Vision2form - a vision in design and optimisation. Your website designed to your wishes with our experience. Simpel, appealing and usable.
Building and taking care of your website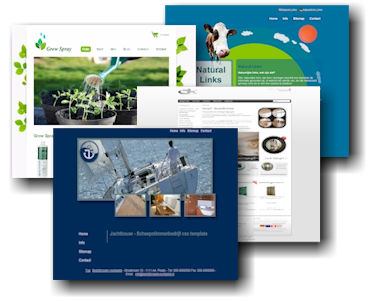 We dont just make a webdesign, we can host, manage and translate your webpages. Part of the work we do is update and manage the server, the programms like webshops, blogs and your website.
Webdesign isnt just about the looks, it takes more. We dive into issues like:
What is a good website and what should it do and most of all, what it shouldnt.
My vision on webdesign goes further than just designing and selling it. The knowledge i gathered while building sites throughout the years, i like to share. Thats why i wrote the little guide on Being found. Because building a website and making it a success, in my opinion, belong togehter.
In every aspect, sharing knowledge, making your webdesign or getting your pages found in search engines, we are flexible and adapt to your desires.
We are being found in Google. And you?