For questions and a personal advice, we love to hear from you. Feel free to call us.
+31 316-544487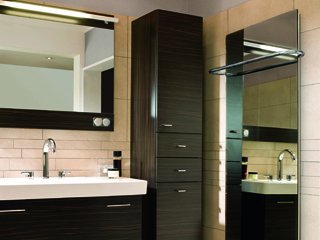 Your bathroom mirror as heater!
Advantages infrared heating
Infrared heating is based on replicating the warming effect of the sun's infrared rays and primarily heats the walls and ceiling and the objects in the room that on their turn release the heat to the room.
Why use glass as a heater?
Research shows that glass can store and release heat better than standard heater materials as iron, sheet metal or even ceramic.
By using a mirror as surface, a big advantage is that it stays defoged, even in very damp rooms where any other mirror would fog up such as: sauna's, swimmingpool, nearby steamcabines etc.!
Contemporary design in the form of a mirror
Individual design is possible (Design Your LAVA®)
A logo or image can be integrated
Safe due the use of 6mm ESG safety glass
Advantages infrared heating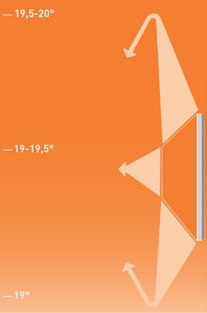 Suitable for use in situations where you have no access to or are not willing to use other means of heating:

Homes
Factories
Offices
Caravans / trailer
Houseboat
Etc.

Simple installation
can be fitted in minutes.
Better regulating of the heater and a short heat up time.
Heat generated by radiation gives a comfortable room climate.
Infrared heat provides soothing warmth.
Infrared heating is a futuristic, innovative and energy-saving system - electricity can be gained in an environmental friendly way such as water-, wind-, and solar energy that if been used have no impact on the CO2 balance.
Suitable in very damp rooms and still a fog free mirror!
Maintenance free / very low maintenance
Long life
Infrared heating panels are suitable as:
Main heating system:
in well isolated appartments / homes. The system is flexible enough to be tailored to any size of home, and is proven to be a safe and effective way of keeping your house warm.
Aditional heating:
as an addition to existing heating systems in offices, study, conservatory / sunroom and of course your bathroom.