Webdesign & SEO
SEO news blog archive.
Google splits url shown in search results into links
(10 nov 2009)
URl in results split into links
Already noticed the new feature in Google search? A URL shown below the result that suddenly contains the ">" character?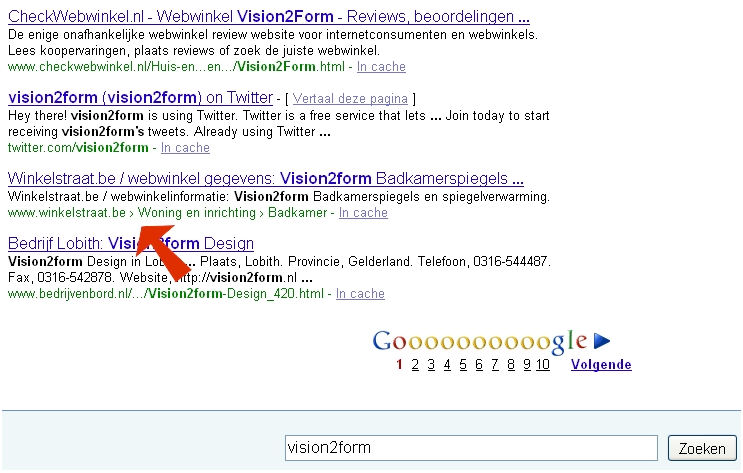 Click to enlarge
A hover over the URL shows the meaning of this enhanced urls shown beneath the result.
They contain links to different sections on the same site, where information - the keyword - can be found.
Very usefull in my opinion. This way no longer multiple results have to be shown for a keyword that appears on the same site, and a quick decission can be made to which section one would like to go to find more information on the chosen subject.
News Archive