Webdesign & SEO
SEO news blog archive.
Jan.
Feb.
Mar.
Apr.
May
Jun.
Jul.
Aug.
Sep.
Oct.
Nov.
Dec.
Google's new structure - Bigdaddy - has problems.
Google is ill - Short search engine news
(23 Juni 2006)
Google get well card
As you might have heard about, Google is a little bit ill. Lets all pray for its recovery!
As a small token of our concern we send our best wishes to the little patient on a 'Get well soon' card!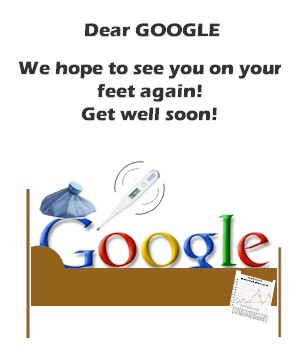 We decided to do this in style and digital, how ill Google might be, it still visits our sites. At one of those occaisions, we are sure, it will pick up the card.
All of you who might want to let Google know your concerns personaly, we have placed the adress:
Google Inc.
1600 Amphitheatre Parkway
Mountain View, CA 94043
News Archive