Posted by Tonnie Lubbers on No comments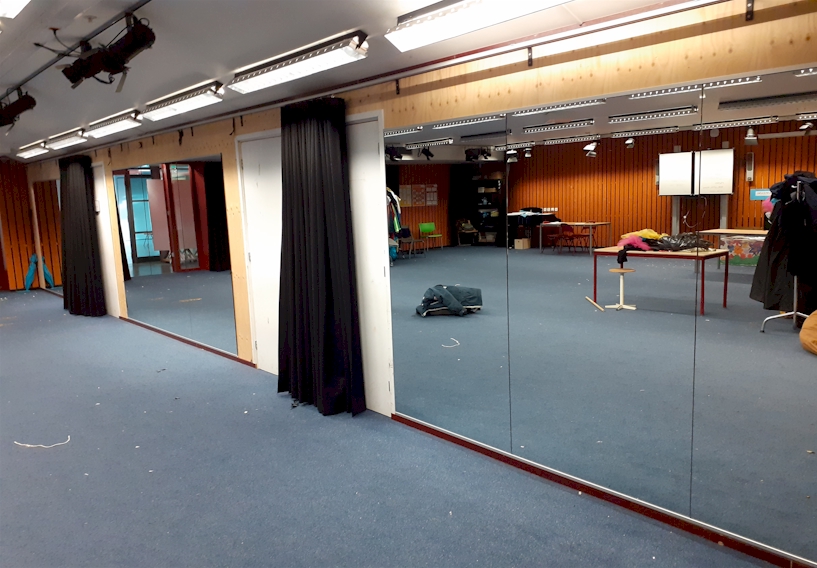 Voor de International School of The Hague mochten we een drietal spiegelwanden plaatsen in hun drama-lokaal.
De wand is opgedeeld in drie delen. 2 wanden van 3 meter in het midden en rechts en 1 wand helemaal links van 2 meter.
Doordat de ondergrond uit multiplex platen bestaat, volstaat in dit geval het simpelweg vastschroeven van de profielen met korte schroeven.
Aan veiligheid is vanzelfsprekend gedacht. Al onze spiegelwanden plaatsen wij in een spiegelprofiel en de panelen zijn voorzien van een zeer sterke veiligheidsfolie aan de achterzijde.
Meer en meer scholen passen onze spiegelwanden toe in oefenruimtes en leslokalen. Expressie en lichamelijke beweging, zo is nu wel tot het schoolwezen doorgedrongen, horen bij een gezonde ontwikkeling van kinderen en jongeren.
Ook voor uw school en spiegelwand? Vul het
contactformulier
in, of neem contact met ons op tijdens kantooruren. Wij staan u graag te woord en kunnen u van passend advies voorzien.